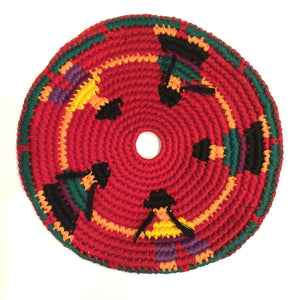 Hand-woven by talented artisan women in Guatemala, these colorful Mayan Frisbees are both eye-catching and high-flying. Made of washable, durable fabrics and guaranteed for hours of fun, 100% of the product profits go toward combating extreme poverty.

Turning Darkness Into Light With Love™
Every frisbee you purchase helps us turn darkness into light with love. Our profits are used to help impoverished people by providing education scholarships, creating employment, and supporting their basic human needs.