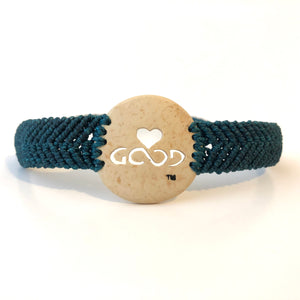 Handmade in Guatemala, each of Rafa Jimenez's pieces are carefully fashioned from raw coconut shell. Masterfully crafted and tastefully designed, his products continue to change lives both abroad and at home.
For every 20 bracelets Sold:
Hand crafted from tropical coconut shells by talented artisans in Guatemala.
Weatherproof and extremely durable.
Wax infused thread adjustable band fits all sizes.