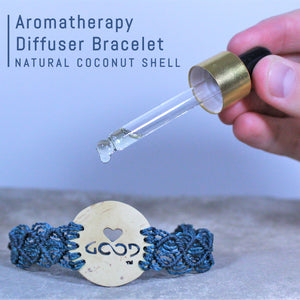 Diffuse your favorite essential oils.
The bracelet emblem is fashioned from raw coconut husk which naturally diffuses Good Always essential oils from your bracelet. As you apply your favorite essential oil you can watch the coconut shell absorb the oil to begin natural diffusion.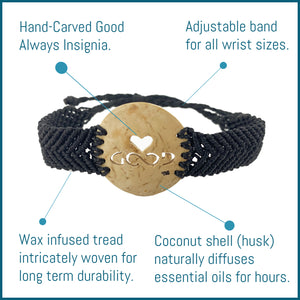 Diffuser Bracelet Features
Hand-Carved Good Always Insignia in coconut shell (husk) that naturally diffuses essential oils for hours.
Wax infused thread intricately woven for long term durability with an adjustable band for all wrist sizes.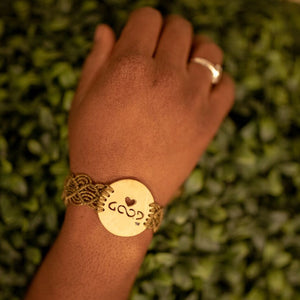 Hand crafted by talented artisans.
Handmade in Guatemala, each of Rafa and Maria Jimenez's pieces are carefully fashioned from raw coconut shell. Masterfully crafted and tastefully designed, his products continue to change lives both abroad and at home.
Read their story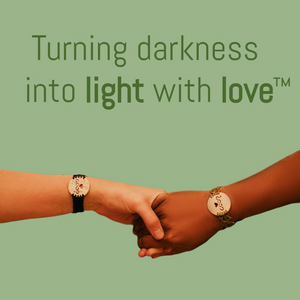 Bracelets that make a difference.
When you purchase an Aromatherapy Bracelet from Good Always you're helping end extreme poverty! 100% of our profits are used in our efforts to provide humanitarian assistance to families in need, provide education for children who don't have the opportunity, and create jobs for impoverished people.
Learn More